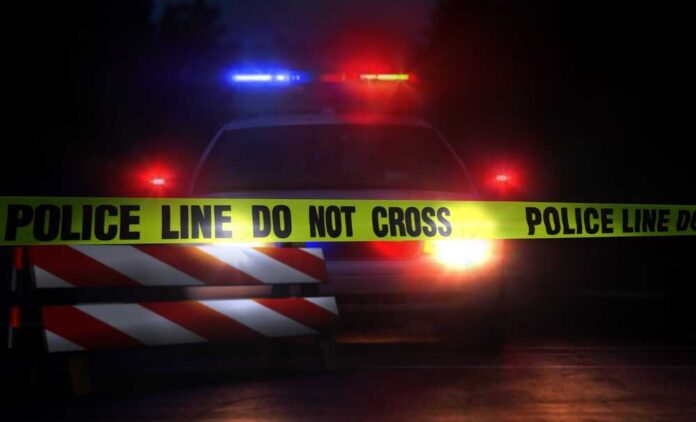 (TheProudRepublic.com) – More cases of deadly violence are piling up to prove that Chicago, a city run by leftist radicals, has sadly morphed into a giant quagmire of crime and violence where the weekend is reserved for fatal shootings rather than quiet and relaxing traditional American family time.
A total of 26 people were shot – five fatally – over the weekend in the Windy City, which has been under Mayor Brandon Johnson's administration.
Johnson succeeded another far-left Democrat, Lori Lightfoot, who was defeated in the Democrat primary after a single four-year term.
From Friday to Saturday night, 14 people were shot, and three lost their lives, as reported by Breitbart News.
By the end of Sunday, ABC 7 / Chicago Sun-Times raised the number to 26 total shootings, including two more fatalities.
The previous weekend, Chicago had also seen 21 shootings, with three being fatal.
A significant incident from the weekend was at a Walgreens store. A confrontation between an employee and a man resulted in both being injured.
The man, who had entered the store and pulled out a gun, was critically injured after the encounter and was admitted to Northwestern Memorial Hospital. The employee had a minor injury.
Early Sunday, in Morgan Park, a woman defended herself against a knife-wielding 41-year-old man she knew.
She shot him four times after he confronted her with a knife in her house. The man later died in the hospital, and the woman was unharmed. The police recovered a handgun from the scene.
Another incident occurred inside a Walgreens in Old Town, where two acquaintances' arguments escalated. Both men drew firearms, resulting in one being critically injured while the other had a minor graze wound.
In the Bronzeville area, a 13-year-old boy was shot in the leg. He was treated at Comer Children's Hospital and was in fair condition.
Early Saturday, in North Lawndale, a 29-year-old man was discovered with gunshot wounds and later died in the hospital.
In Grand Crossing, a 42-year-old man was fatally shot multiple times in an alley.
In North Lawndale again, another man was killed in a parking lot after being shot multiple times.
From January 1, 2023, to October 22, 2023, Chicago has witnessed 477 homicides, as reported by The Sun-Times.