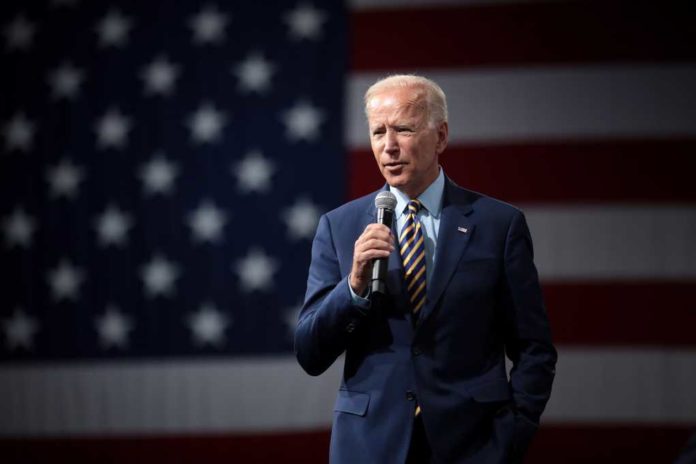 On Sunday (January 8), during President Joe Biden's first visit to the U.S.-Mexico border, Texas Governor Greg Abbott (R) handed Biden a letter criticizing the President's presence in the border town of El Paso.
Abbott handed Biden the disparaging letter as he greeted him on the tarmac.
The letter began with a sentence that would set the tone for its contents, asserting that Biden's visit to El Paso "is $20 billion too little and two years too late."
In the letter, Abbott claims Biden's trip "avoids the sites where mass illegal immigration occurs" and the "thousands of angry Texas property owners" who have had their lives "destroyed" by Biden's border policies.
Abbott asserted that before Biden's visit, downtown El Paso was "sanitized" of migrant camps, which were overtaking the city. He claimed the removal of camps was a ploy by the Biden administration to "shield" the President from the reality "that Texans experience on a daily basis."
Abbott claimed the "chaos" caused by the flood of migrants is a "direct result" of Biden's "failure to enforce the immigration laws" enacted by Congress.
In the letter, the Texas Governor — a frequent critic of Biden — reiterated his belief that Biden's policies of emboldening drug cartels carrying lethal quantities of fentanyl.
To resolve the border crisis, Abbott lays out five policy areas he believes Biden should address, including fully enforcing Title 42, ending "unlawfully paroling aliens en masse," and complying with regulations to detain various categories of aliens.
Abbott also called on Biden to resume building the Texas border wall, designate Mexican drug cartels "foreign terrorist organizations," and remove migrants in the U.S. illegally.
The Texas Governor continued taking jabs at Biden's visit, saying that when the President is done with the "photo-ops in a carefully stage-managed version of El Paso, you have a job to do."